Classic programs
What
The classic program is a fixed program of product templates. It can be added directly to an offer/confirmation as an entire program without having to add individual product templates. The classic program can be defined over several days.
Create a classic program
Classic programs are created in the admin area under: Administration → Administration → Sales → Classic program
Give the classic program a name and define the duration of the program in days.
Add product templates. You can also drag the product templates to other days using the drag and drop symbol.
Add a classic program to an offer/confirmation
Select the classic program from the panel on the right.
Add the classic program and select the start date.
If your classic program is longer than your trip, the overdue days will be deleted.


For each product template in the classic program, prices can be defined/services selected when adding to a document.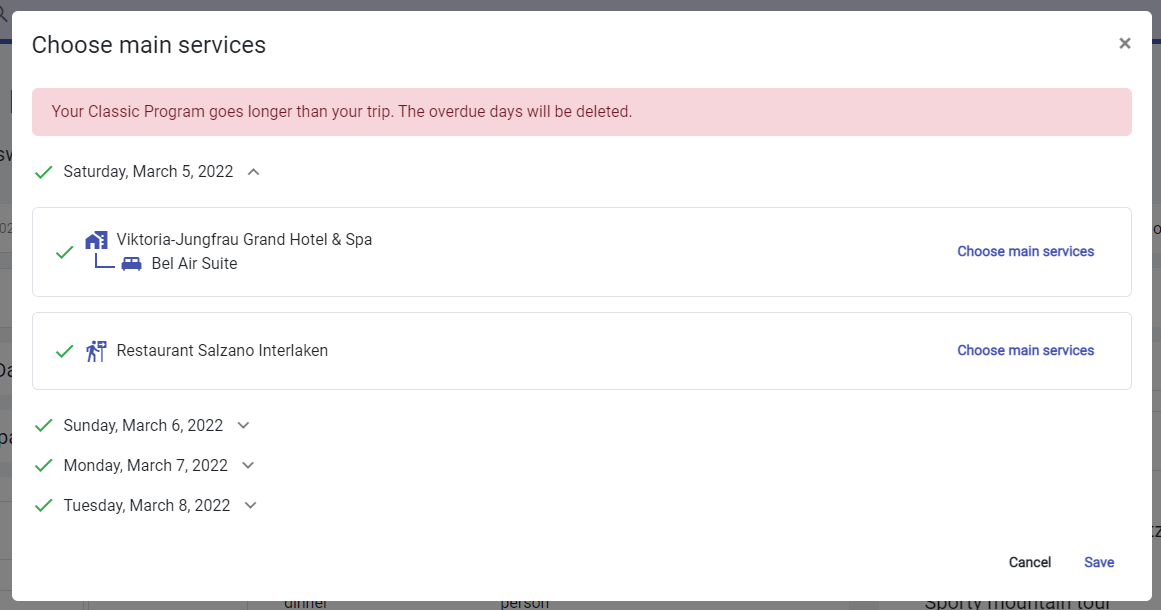 The prices for the classic program consist of the main services of the product templates in the classic program. Additional services must be added manually at a later step.
If your classic program lasts longer than your trip, the overdue days are deleted.